Since we touched down in Singapore, we have been eating non stop – be it home-cooked or coffee shops and Chinese new year goodies. It seems like Little One has a real adventurous taste buds.🙂 She practically eats whatever we give her and more. For example (might not be surprising for local children): fish balls, char siew, seaweed soup, peanut soup (she loves the peanuts), mee goreng, prawn mee, deep fried chicken wings, fish ball noodles, mee robus (even when it is spicy), bak kwa (BBQ pork), kueh pie ti (she even dipped the cups in chili sauce and ate it even though it was spicy, and after she had a big gulp of water to cool her palate, went back for more.). She loves cookies or tarts like: kueh bolu, pineapple tarts, love letters cookies etc. Every day she would grab one of the New Year goodies tin and go around the house asking anyone who would open it for her. If one refused her, no problem: this enterprising little lady would get a different tin and try again till she found someone in this household who would give her the cookie.😁 Hahaha… kudos for her determination and persistence.
Pierre also has been enjoying the different Asian food offered locally but the other day he told me that he is really tired of it after getting some for every single meal… He just needs to recharge his taste buds and digestive system with some good old steak or any type of western food.😁 He said to me 'Please, for a change, anything western food will do – be it Greek, Italian or even a fast food joint. I just can't stomach another Asian meal, no offense.'😛 Hehehe So yesterday evening we headed down town for some Italian meal. During the MRT train ride, he suddenly said this to me 'I don't know how you managed to stomach French food every day for the past 6 years. If it were me, I would have puked long time ago.' Me: 'Now you know how I felt and the sacrifices I made for you'😉
The first restaurant that we went to pig out is of course non other than a dim sum restaurant (we have been yearning dim sum for a year) located in Toa Payoh called Fortunate Restaurant. The restaurant is very spacious and the service is fast and courteous. The dim sum range is rather wide – from the usual dim sum fare to some originals created by their house chef. The dim sums are delicious and are served piping hot from a traditional push cart. The only pet peeve I have is that they charged us S$2.00 for a small plate of peanuts (we thought it was on the house since they brought it as soon as we sat, till we saw it on the bill).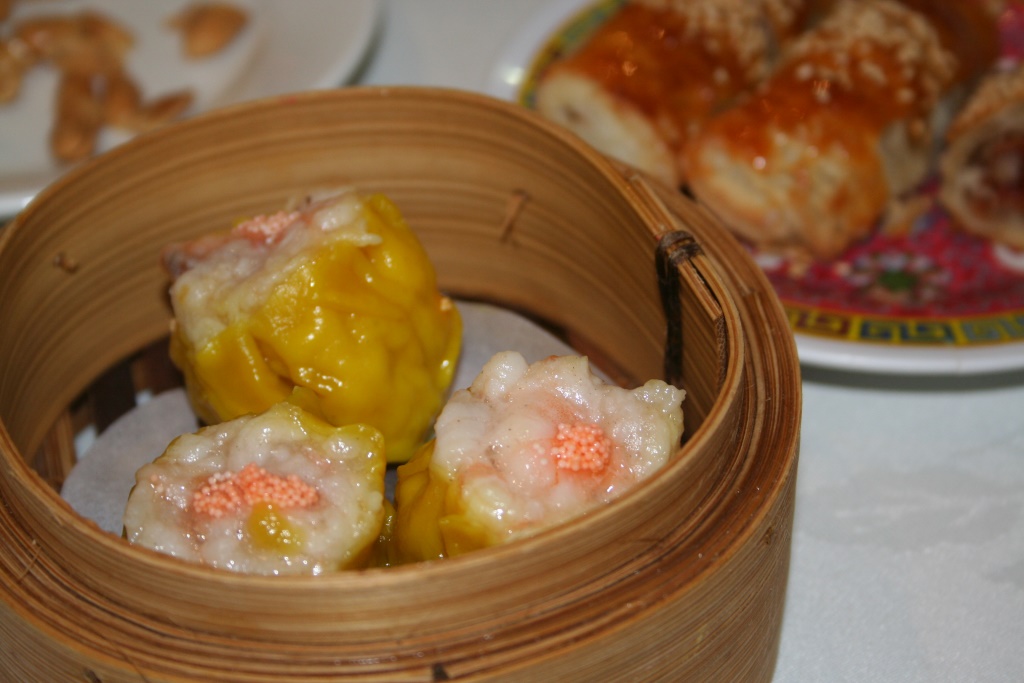 The 2nd restaurant that we checked out is Shahi Maharani, located at Raffles City Shopping Centre. This rather high-end restaurant offers not only excellent Northern Indian cuisine, it's service is also impeccable and efficient. That day, they had a promotion on lunch buffet for S$ 20++ – a price which I think was a good value for money given the quality and choice of food and service. However in the evening, they only offer à la carte and each dish is about S$20.00 +/-. They also have live Indian instrumental music in the evening. I highly recommend anyone to dine there.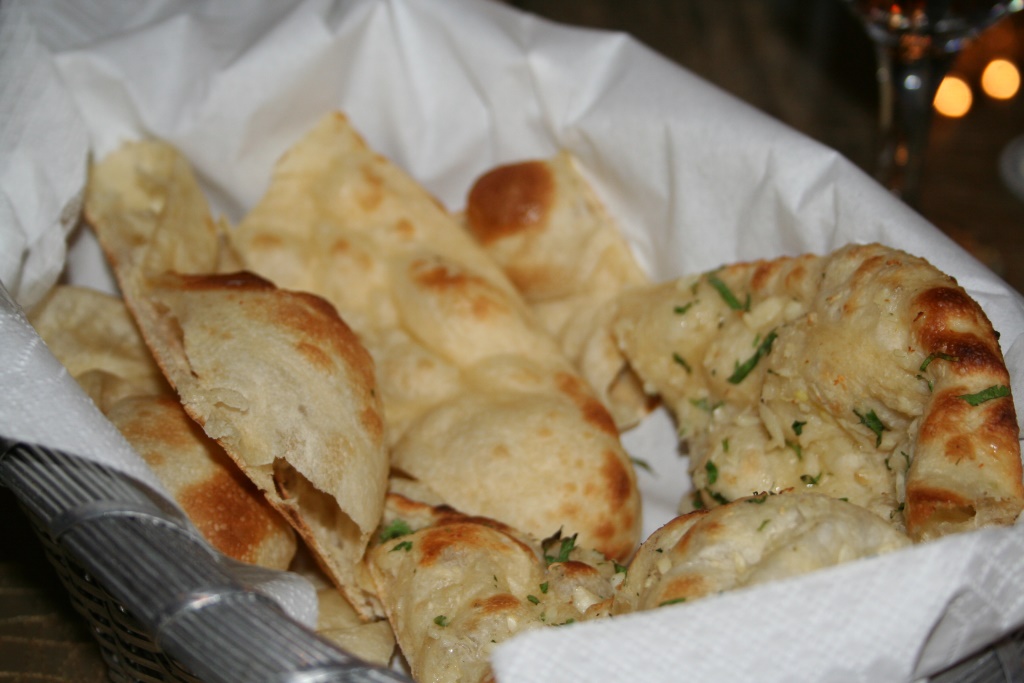 The 3rd restaurant we went to was Prego, a rather chic Italian restaurant. The service was efficient. Price wise: the prices for the antipasti are rather steep (for example: Calamari Fritti – S$26.00 but the portion is more of a main meal than an entrée and a plate of Ceasar salad costs S$18.00). Food wise: only excellent quality – the calamari were crispy on the outside without too much batter and tender on the inside. The seafood pasta that I ordered were superbly done – the prawns were so fresh and cooked just right. However the lobster pasta was a bit of a let down. Overall we had a great dinning experience. Just be prepared to fork out about S$80.00 per person for a 3 course meal excluding drinks.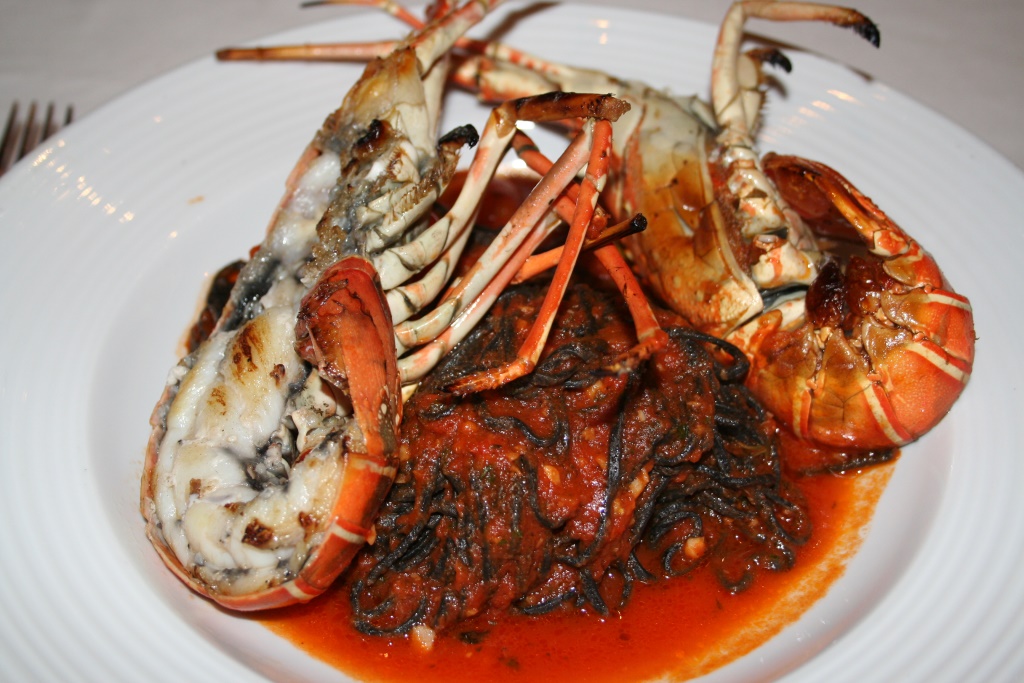 We may be expanding sideways but we are definitely not yet done with our makan (eating) journey in Singapore. More adventures to come soon … so stay tuned.