A beignet (French word for doughnut) is a pastry made from deep-fried dough sprinkled with icing sugar, sort of like doughnut, however in France they exist in sweet (plain or with fruit filling) and savory form (serves as entree with filling like mushrooms, potato or meat etc). From what I can gather, sweet beignets version dates back to Roman period. Beignets are popular and widespread in France with each region having its own specialty with its own local name: Bottereaux (Nantes' region), Chichi Frégi (Provence), Craquelins (Savoie), Corvechets (Lorraine), Bugnes (Bourgogne, Lyon) etc.
Let's concentrate on the bugnes variant: a specialty from central eastern France (in particularly Lyon & St Eteinne). There are 2 types of bugnes: the soft ones (Oreillettes) – thicker dough (with yeast) and are rarely knotted while the others, Bugnes Lyonnaises, are a thinly spread out dough sans yeast, knotted once or twice. It's the latter that we are going to make. 🙂
Bugnes Lyonnaises
Ingredients
50 g butter (softened)
2 big eggs (beaten)
250 g plain flour (sieved)
30 g sugar
salt (a pinch)
3 cl orange flower water
oil for frying
icing sugar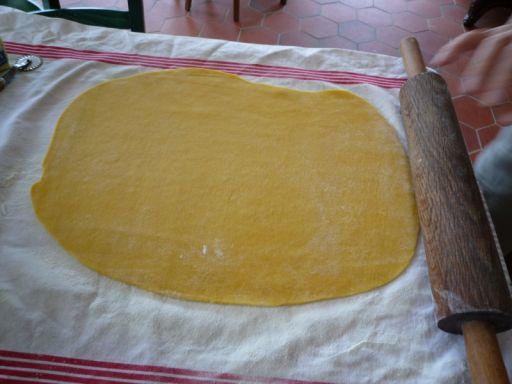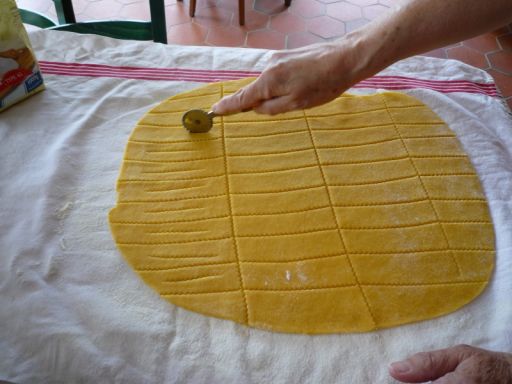 Directions
Put the flour in a big bowl and make a well. Mix in the softened butter, sugar, a pinch of salt, beaten eggs, and orange flower water.
Knead dough for quite a while like you would do for bread or brioche, until it comes together and is soft and elastic. Form a ball and let it rest for 3 hours in a cool place.
Roll the dough into a big rectangle form if possible – about 5 mm in thickness.
Cut the dough into rows of long rectangles (approx 10 cm long, 4 cm wide). With a sharp knife, make a 5 cm long cut in the middle of each rectangle.
Turn one end of the rectangle through the cut in the middle to make some sort of a knot.
Once all the rectangles are knotted, heat enough oil for frying in a pan.
Put les bugnes into the hot oil. Turn each of them over immediately after putting in the last rectangle. Don't wait for them to brown to turn.
Once they are golden brown, take them out at once with a slotted spoon and let them drain off oil on paper towels.
Arrange them on a plate and dust some icing sugar on top.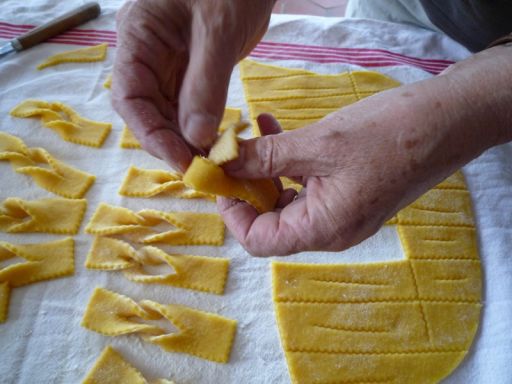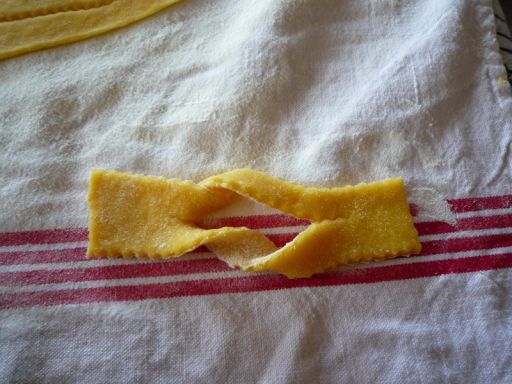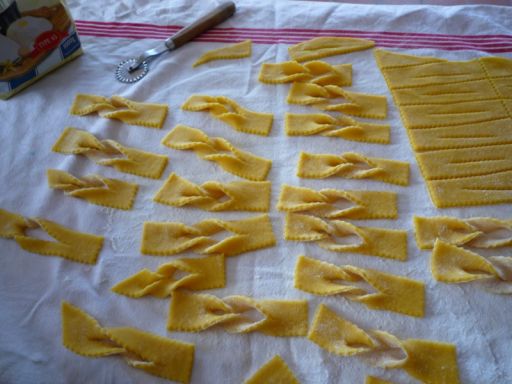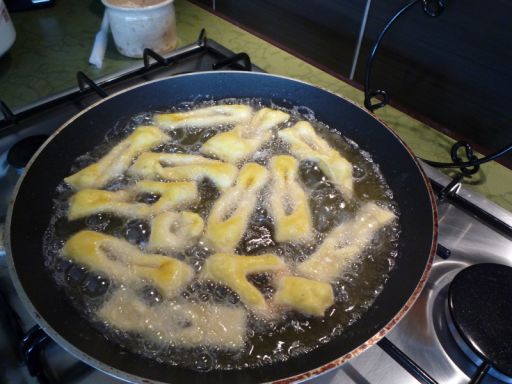 The Verdict
These bugnes sure smell good – crispy, lightly flavoured, not very sweet (it all depends on how much sugar you sprinkle, obviously). Much like potato chips, they are simply irresistible: once you pop one in your mouth, it's hard to stop and you end up moving the plate out of your reach to make it stop! They make great tea time snacks.
Notes
You can replace the orange flower water with vanilla essence or rum or brandy.