Summer is finally here – hot blazing sun that can burn your skin if you aren't careful and gives you a headache if you stay outside too long without your hat. Up at the mountain lodge, we get to enjoy the nice sunny weather with nice cool breeze. The bright morning sun warms up the house pretty fast… lucky for us, the old thick walls of the house keep us cool. 🙂
Summer season also means bountiful harvest of fresh fruits like cherries, raspberries, prunes, figs, strawberries etc. Knowing that Little One loves strawberries, the ever dotting grandparents bought several packets of local strawberries – very fragrant, juicy and sweet for her. Little did they know that I baked a huge coffee cake for everyone while I didn't realized that they had baked several Cherry Clafouti (my parents-in-law bought 10 kg of black cherries from a local farmer). In the end there were lots of left-overs that nobody could finish 😛. The poor strawberries were starting to look very tired and we needed to salvage them. We toyed with several ideas and in the end the hot day won its way – a sorbet they shall become 🙂. We initially thought of making just plain old strawberry sorbet but the basket of black cherries on the table kept teasing us – so we twisted the idea and decided to try a Strawberry-Black Cherry Sorbet. Should be a delicious combination!
Strawberry-Black Cherry Sorbet
Ingredients
550 g strawberries
480 g black cherries (pitted)
300 g brown sugar
juice of half a lemon
juice of 1 orange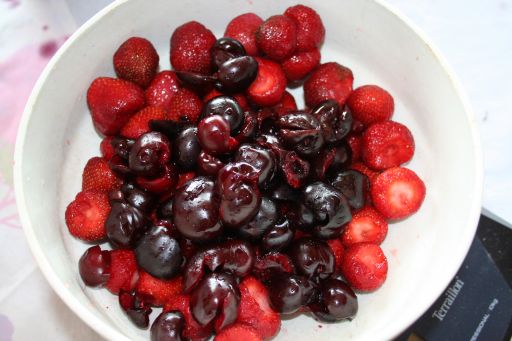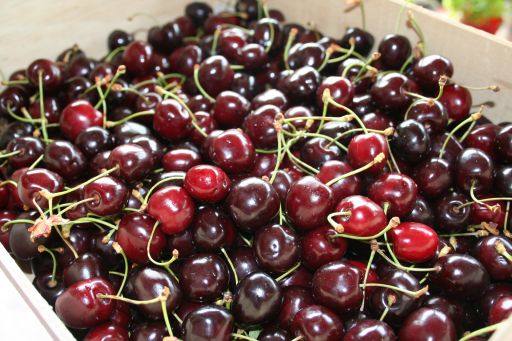 Directions
Puree the strawberries and cherries together with sugar in 2 batches in a food processor.
Pour the fruit puree in a big container, stir in the lemon and orange juice.
Put in the freezer to chill for 30 minutes or 1 hour. Take it out, it should be slightly frozen (but not totally). Fork or scrape the mixture up. Put the sorbet back into the freezer to freeze until it is ready to be served.
Profit!!! …I mean, enjoy this delicious combination!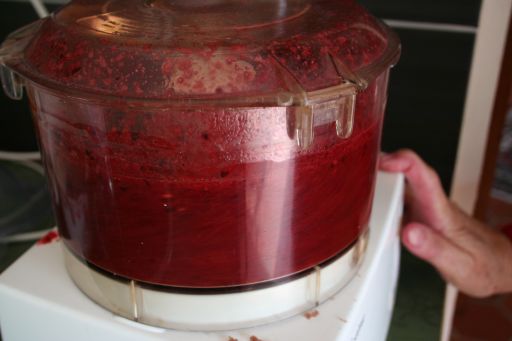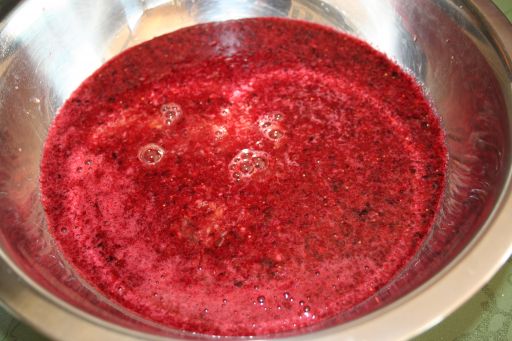 The Verdict
What a refreshing dessert to have right after lunch. I love the combination flavour and taste of strawberries and black cherries. However I find that this sorbet is a bit too sweet for my liking but the rest of the family seems to like it just fine. I think the sweetness comes from the fact that the black cherries are well ripened and are a lot sweeter than the normal red cherries. Something to think about in my next attempt.
Notes
Note that your sorbet might taste sweeter when frozen, so adjust the acidity and sweetness of your sorbet to your taste.