Dear Readers, this time around, I'm going to cut the crap of my usual blah blah blah and spare you some eye workouts 😉. I'll just go right to the point of this recipe!
What to do with your left over stale bread? We can do a delicious Cheese Fondue or use some of it to make Quenelles de Volaille (Chicken Dumplings) or use it as stuffing in Red Pepper Farcis à la Perpignanaise or we can use it to make the below delicious dessert.🙂
And yes, I'm shamelessly self promoting my own past dishes on my own blog.😛
Pudding au Pain
Ingredients
180 g raisins
200 g dry bread
1/2 litre milk
100 g orange confit (candied orange)
150 g brown sugar (beaten like for omelette)
3 eggs
rum liquor
a bit of caramel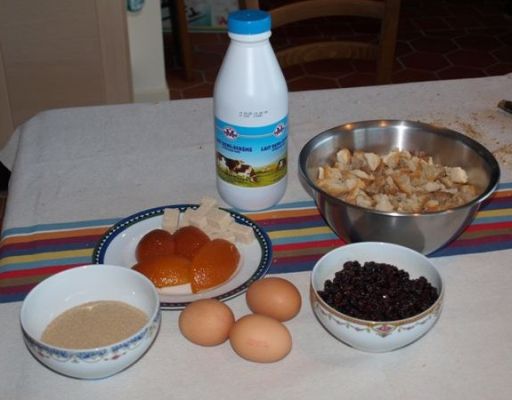 Directions
Preheat oven to 190°C (375°F – gas mark 5°).
Soak raisins in rum liquor the night before.
Break the dry bread into small chunks and put them in a big bowl. In the meantime, boil the milk.
Pour boiling milk onto the bread and let it soak up.
Finely slice the orange confit and drain the raisins off rum.
Roughly chop up the milk soaked bread in the mixer.
In a big bowl, mix sugar, beaten eggs, raisins, orange confit and chopped up bread until combined.
Prepare a bit of caramel in a small pan and pour it into the cake mold.
Pour the mixed bread pudding on top of the caramel in the cake mold.
Bake in a bain-marie for 1 hour.
Let the pudding cool before turning it out of the mold.
Serve with a cup of tea. It's delicious.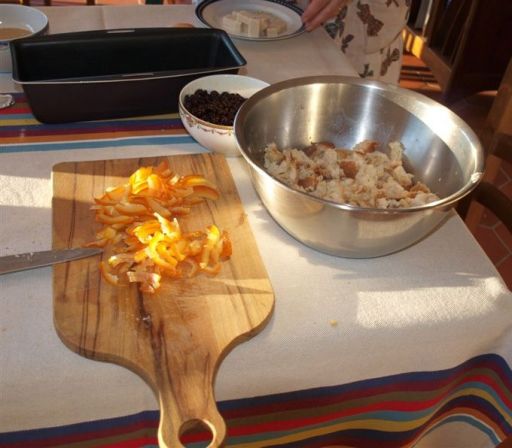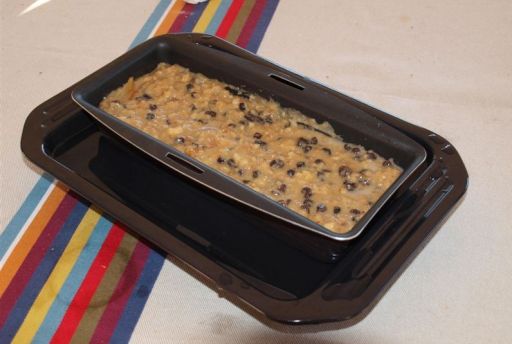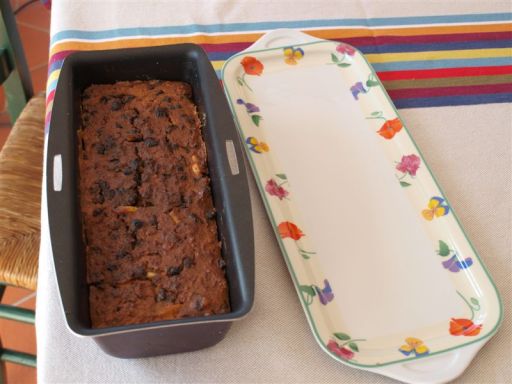 The Verdict
Surprisingly delicious 🙂. It reminds me of a wet version of fruitcake. I enjoyed it very much with nice cup of hot tea. Pretty nourishing however, it is in fact quite dense and will take care of whatever hunger you might have at the time.😉
Notes
Oh, if you don't like candied orange, try apples instead.